Blossom
Discover the beauty of blossom...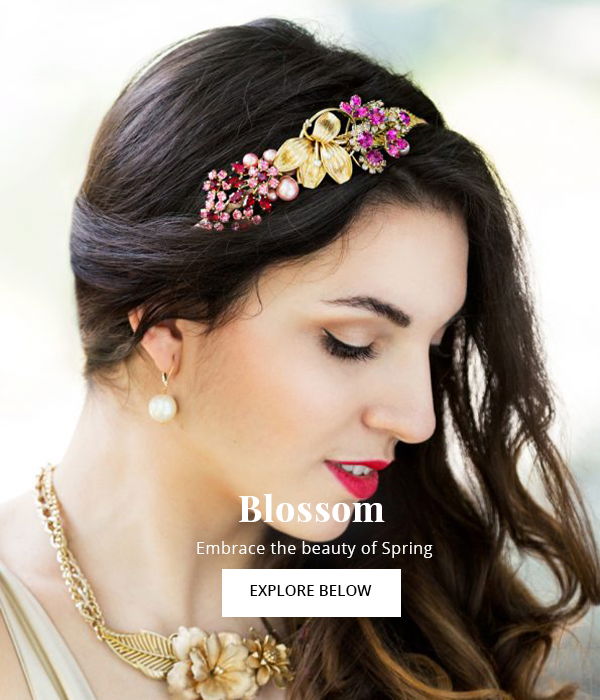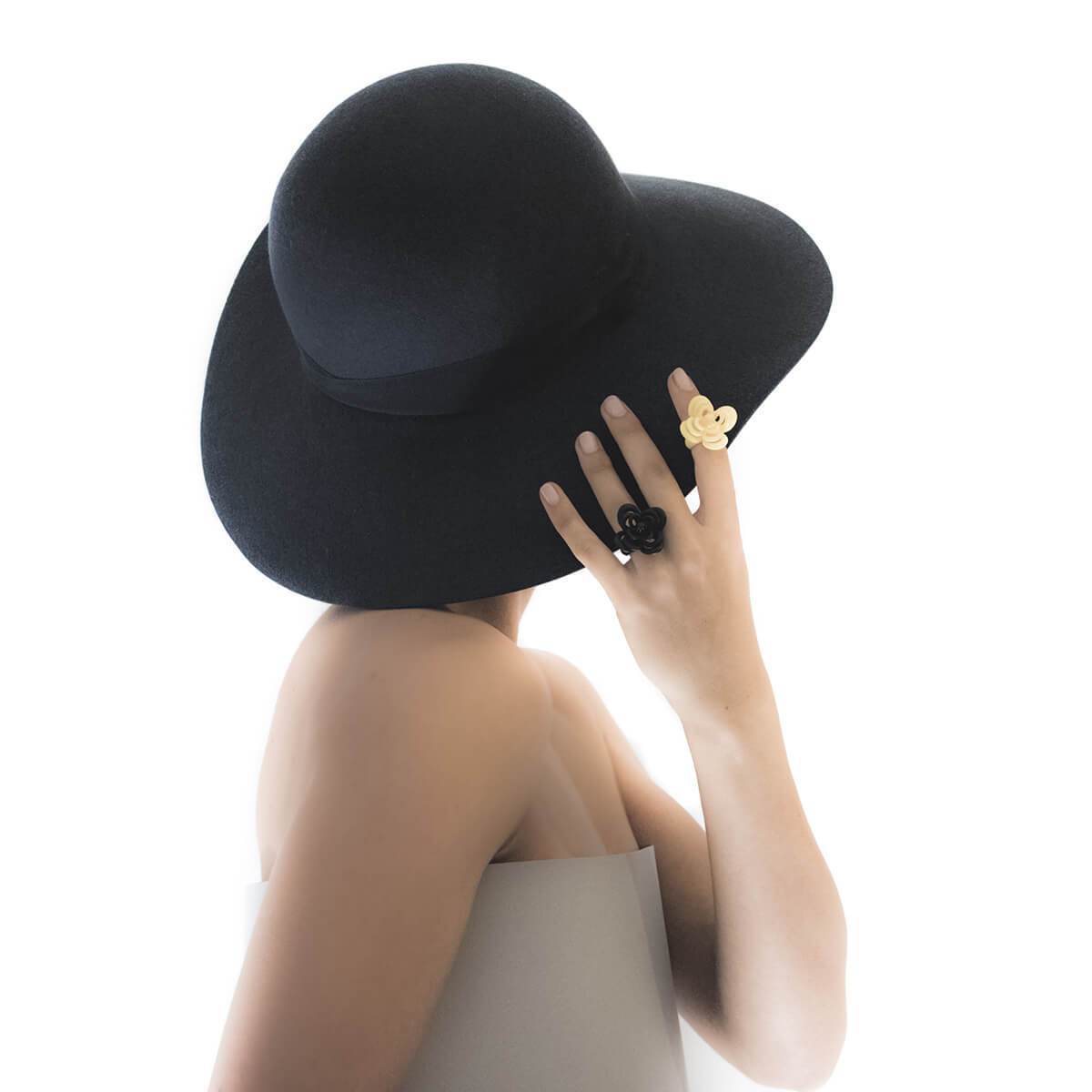 The My Little Perfume Ring by Nobahar Design comes in many different colours, inspired by the Persian Rose. The flower on the ring has blossomed to show each individual petal and is scented with rosewater for a delicate floral scent.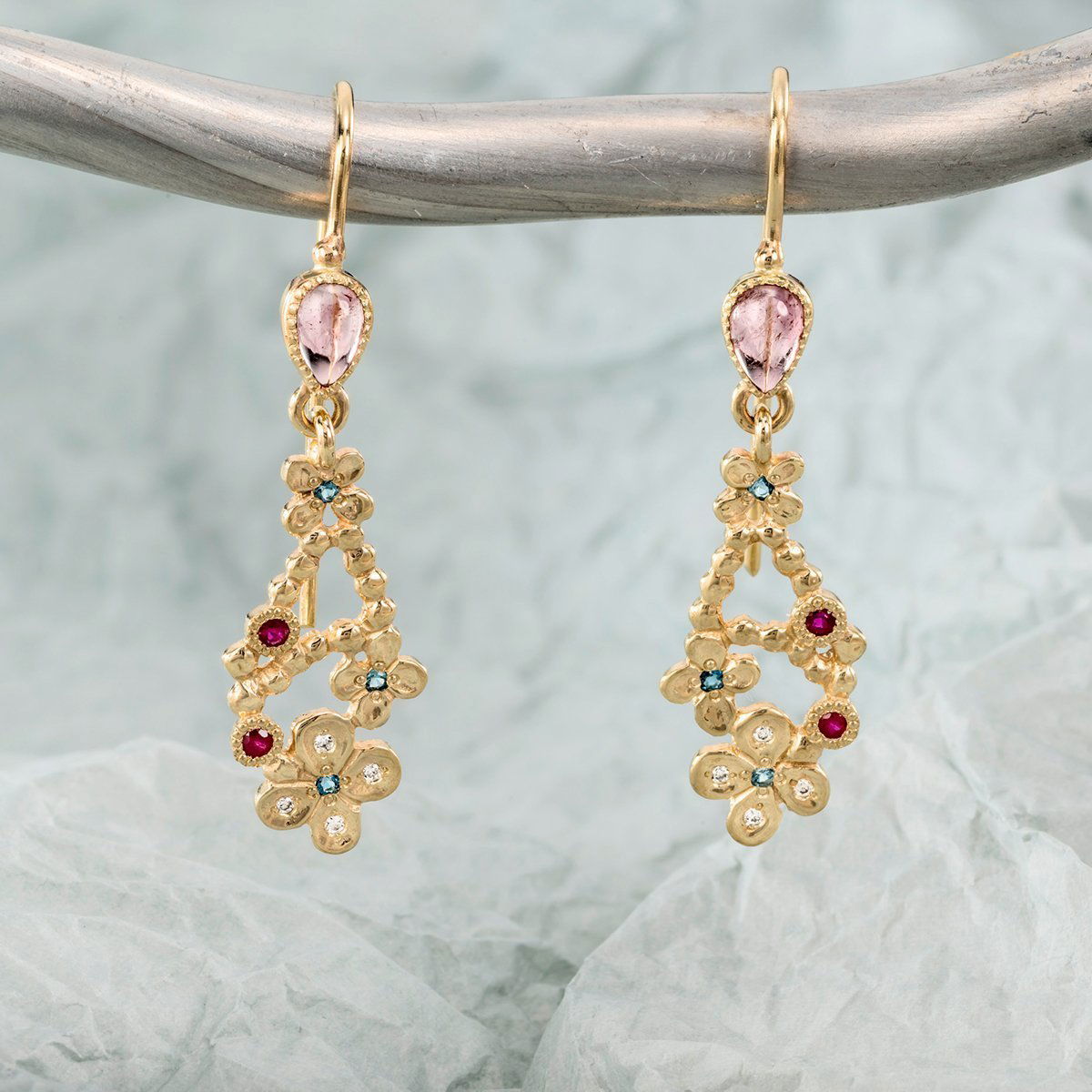 Limor Gefen creates jewellery collections filled with vibrant colours and striking shapes. These 14kt yellow gold drop earrings are crafted into a beautiful floral shape, adorned with a ruby, blue topaz, 8 diamonds, and pink tourmaline.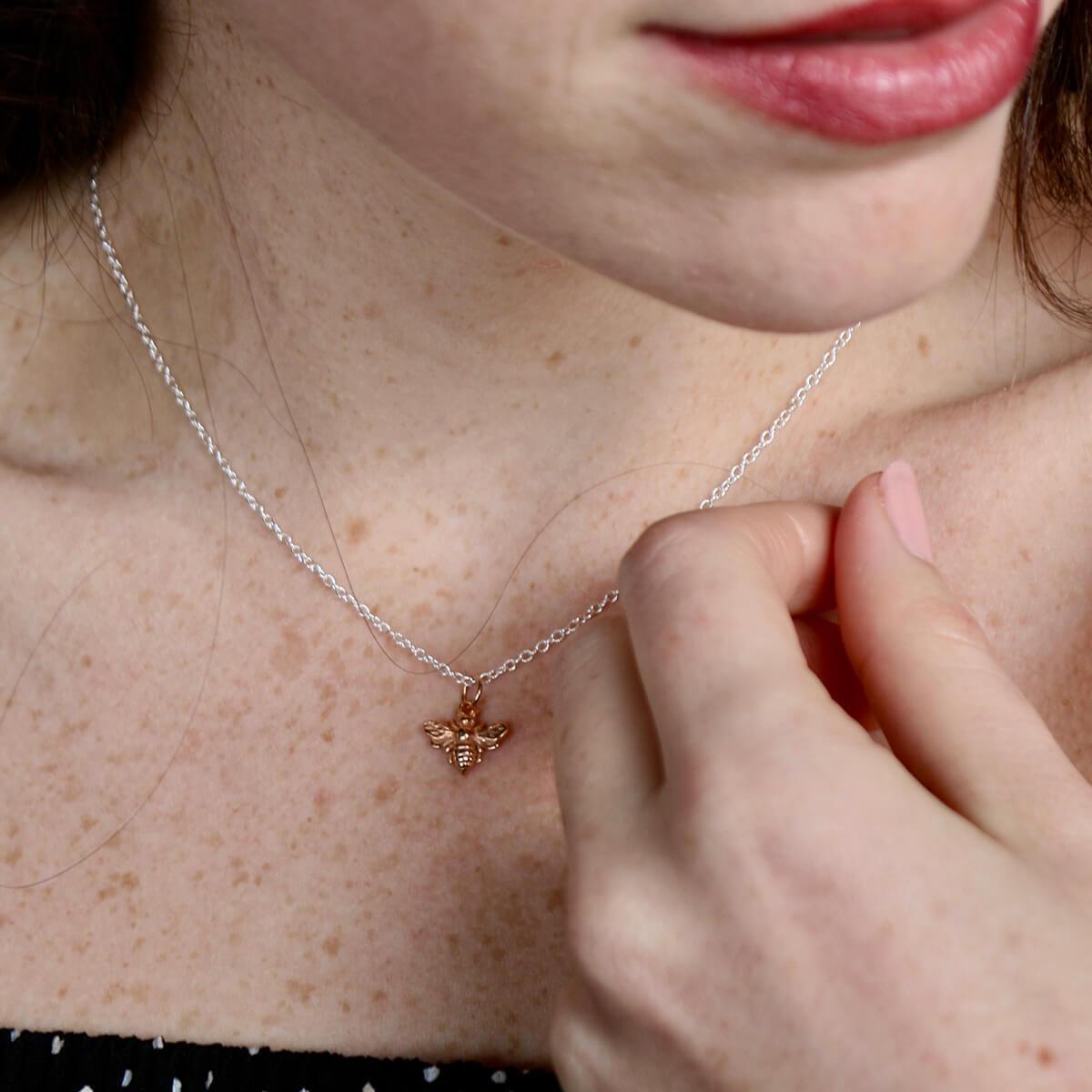 Auckland-designer Nicholas Hoogwerf made the Worker Bee Necklace, inspired by nature's beauty. Bees are so important to our environment, so show your love for them and wear a Worker Bee necklace.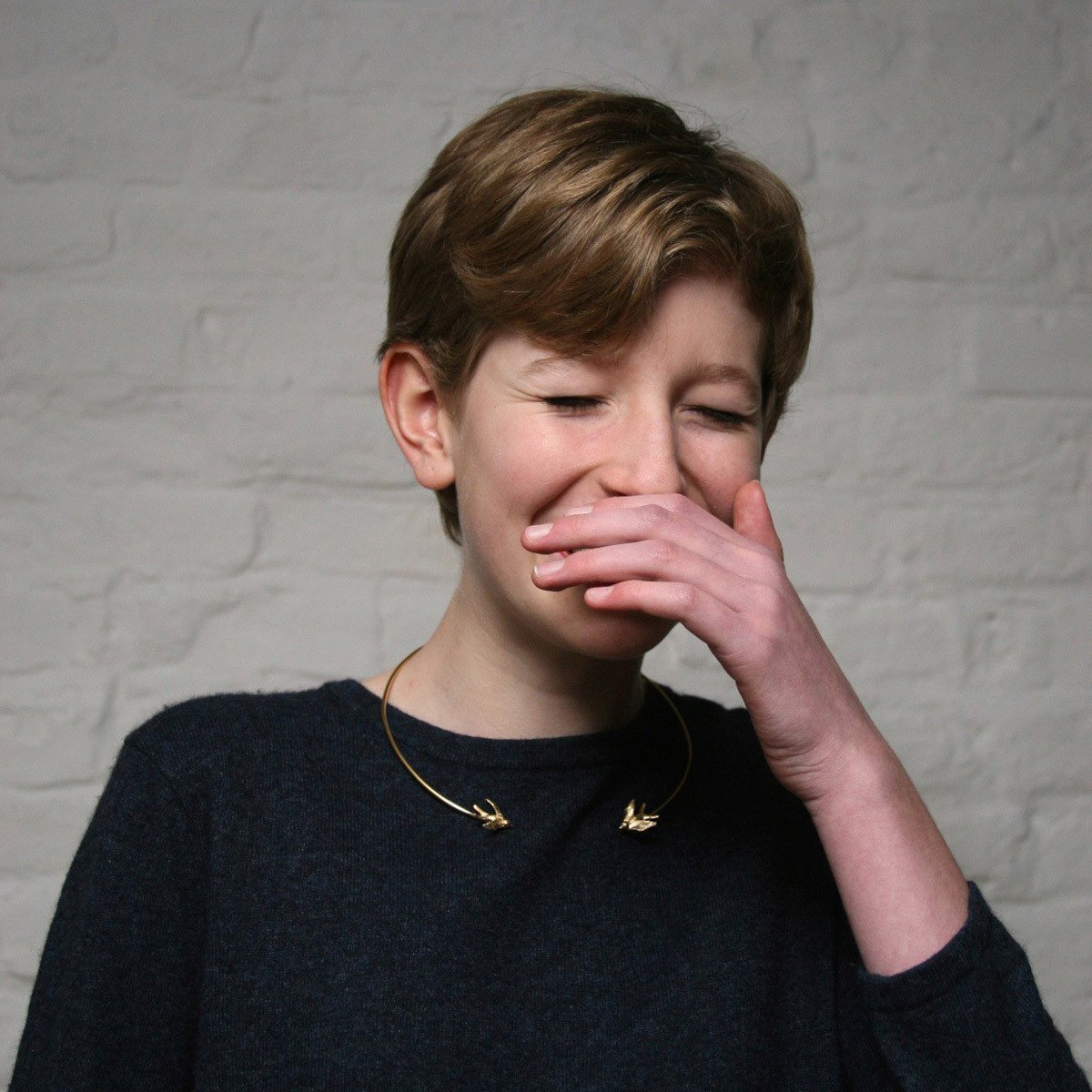 Part of Roz Buehrlen's Swallows Collection, this necklace is influenced by the flight of the swallow bird. Complete with an open-design, the necklace is capped with two facing swallow birds at the close, making it a dainty yet statement piece. This necklace makes a meaningful gift as swallows symbolise happiness, good luck and family.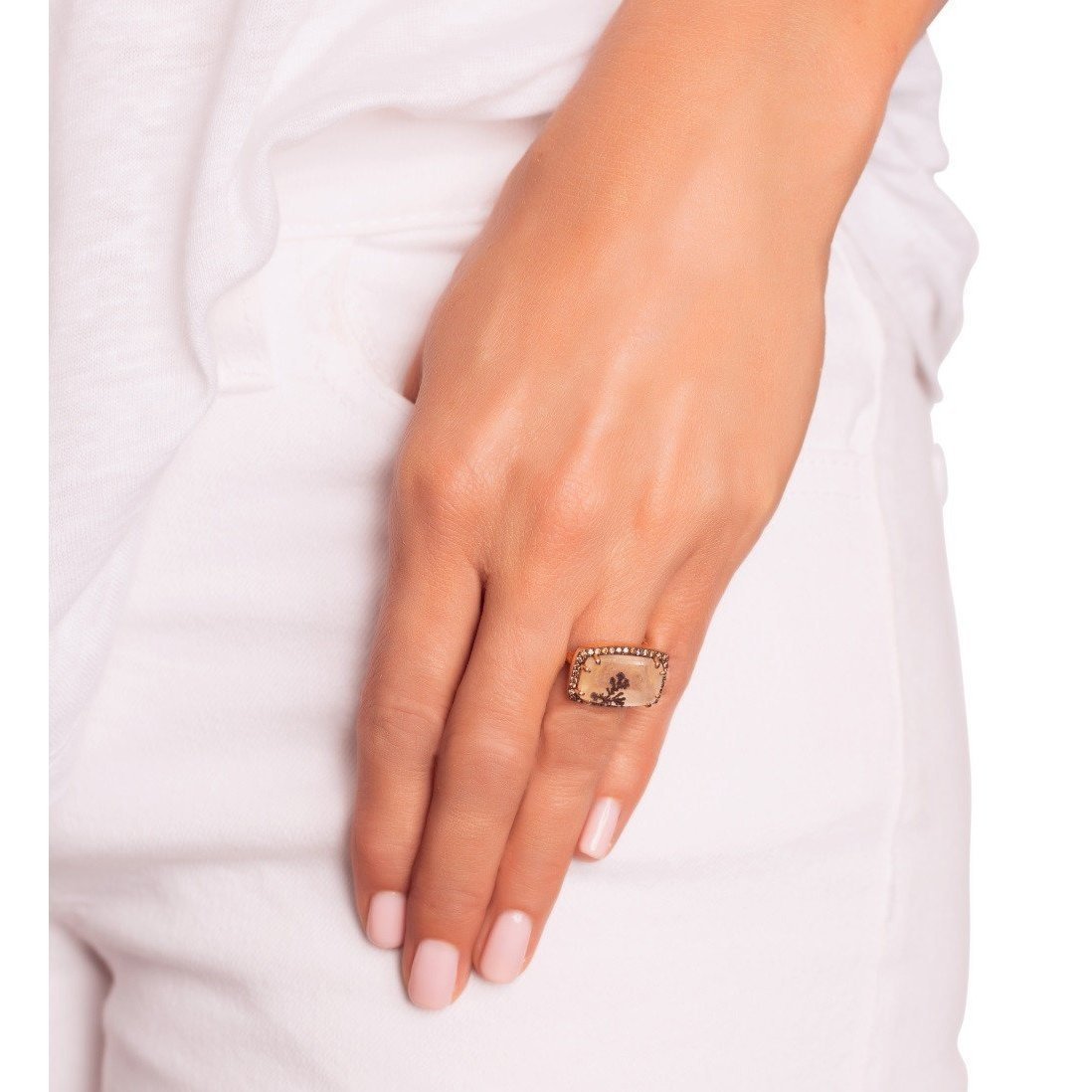 This one-of-a-kind Dendritic quartz gem has a delicate blush hue, perfect for the warmer months of Spring. With a frame of champagne diamonds and natural flower crystallisation, this ring has a subtle sparkle paired with soft pink tones for a feminine and blossom-inspired look.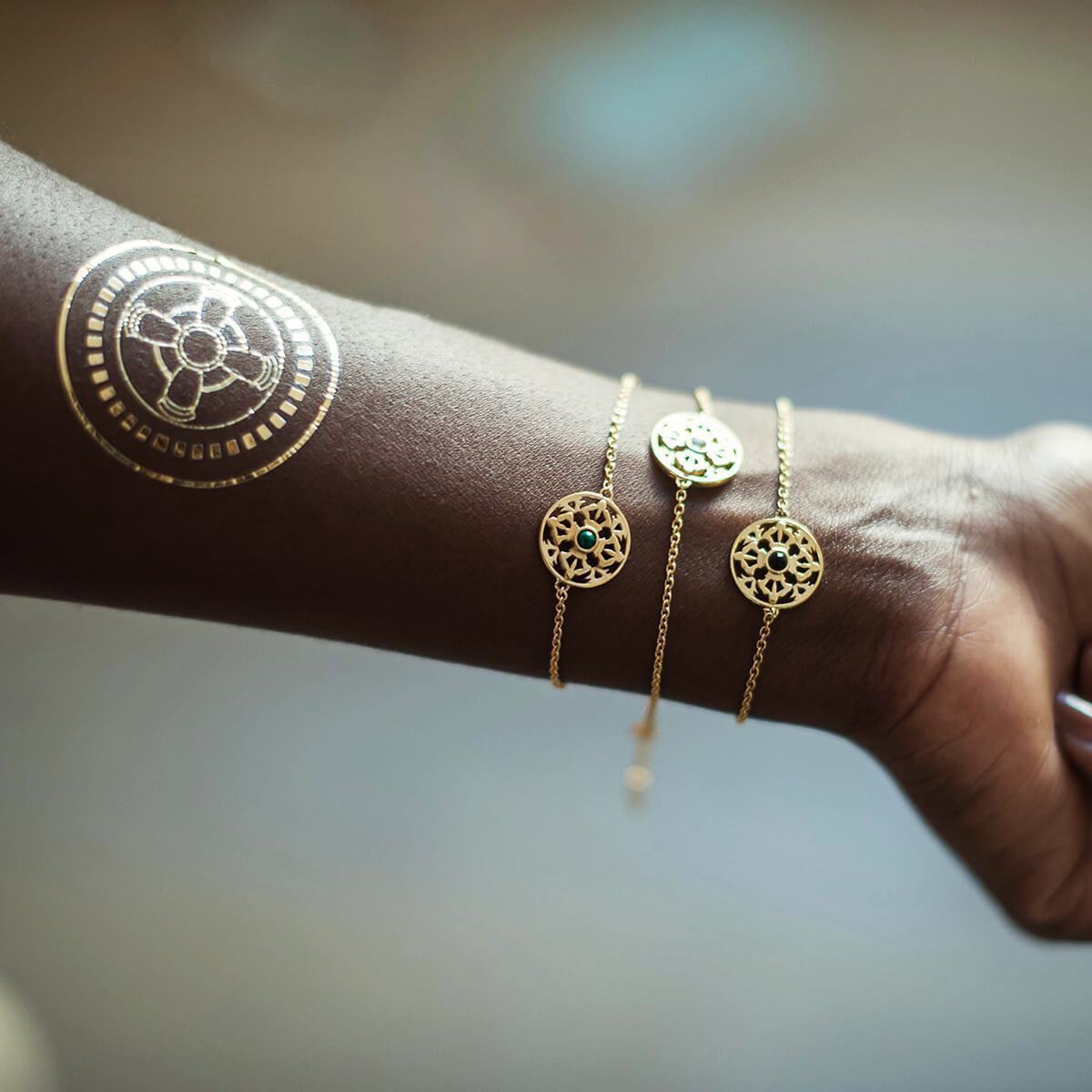 A green malachite stone is at the centre of the Mirror of Transcendence bracelet. Malachite is traditionally associated with soothing, healing and helping to reduce negative energy. The warming yellow gold can be likened to the Springtime sun and the green malachite, the growing grass.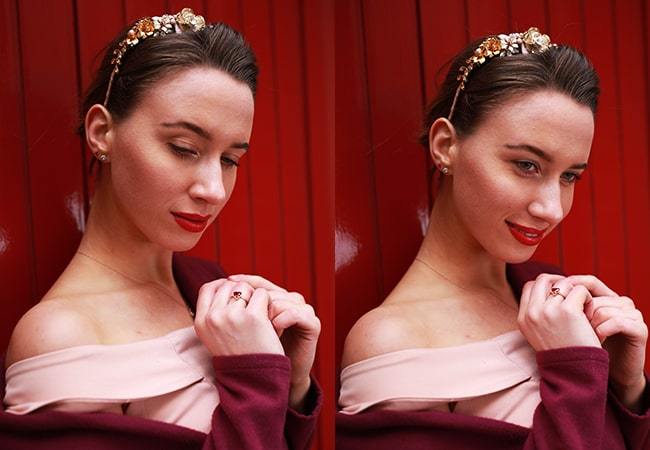 Why 'Florals For Spring' Are Groundbreaking
Miranda Priestley said no to florals in spring. But for me, florals for spring are, in fact, groundbreaking. There's a reason the floral trend is reborn every time spring knocks on our door. Discover the top floral jewellery picks and the reasons why you should be wearing florals this spring.
READ MORE