Pastel Jewelry
Pastel jewelry is fun, vibrant and a great year-round accessory. These soft ice-cream shades are the best way to add a touch of femininity to any outfit, and lucky for us there are so many gorgeous gemstones that come in pretty pastel tones. Create a fresh look with some pink Rose Quartzes, baby blue Topazes or light violet amethysts. They are perfect for adding a pop of color to your look in a soft and subtle way.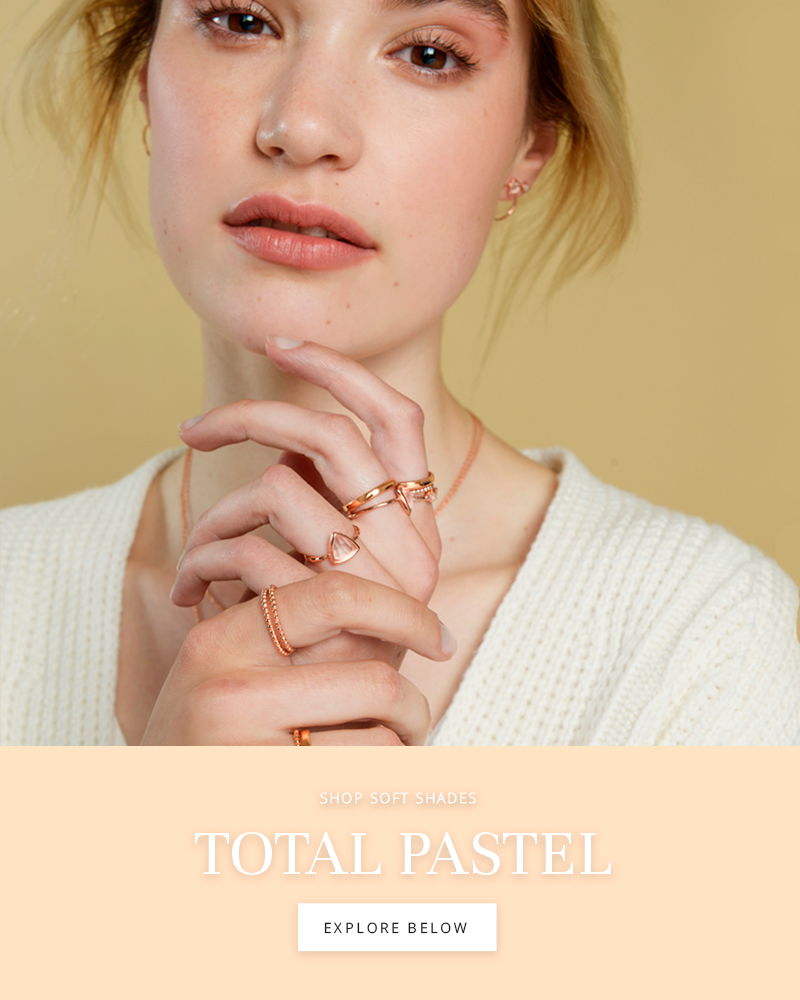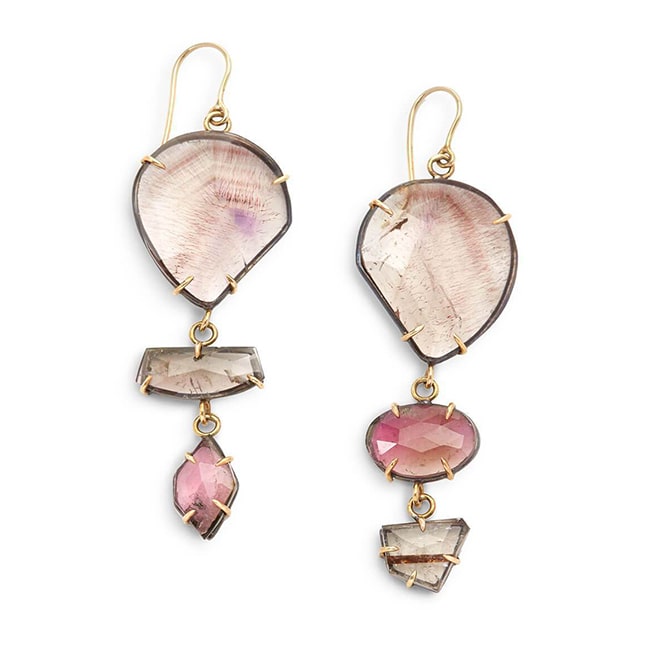 These magnificent tourmaline earrings in various hues of pink are from Gabrielle Friedman Designs. The artist Gabrielle Friedman is based in Nashville. She draws inspiration from nature, philosophy, art and her homeland of Cape Town, South Africa.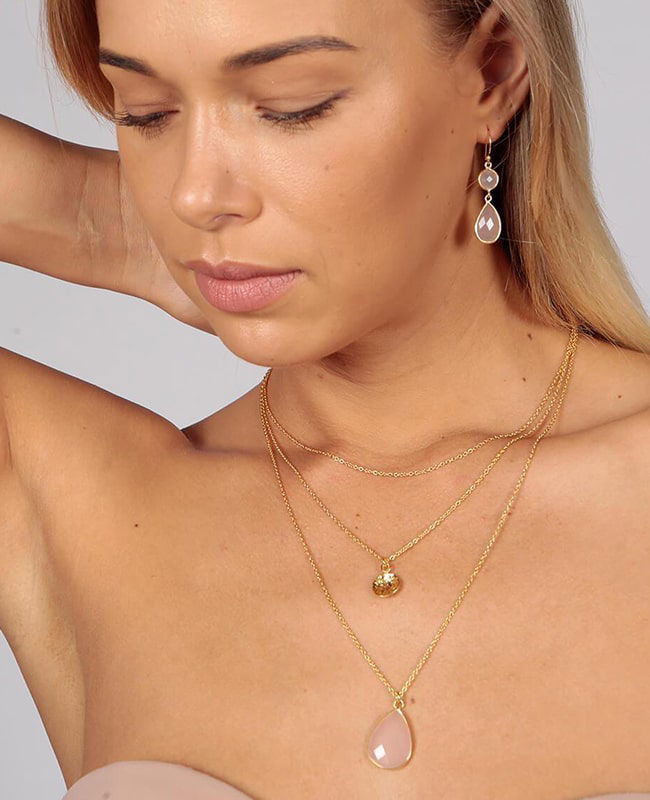 Rose Quartz is a symbol of love, it enhances any outfit and their elegant design. Soft pink is the color to be seen wearing this year, and these earrings are the perfect gift for a friend or just a treat for yourself.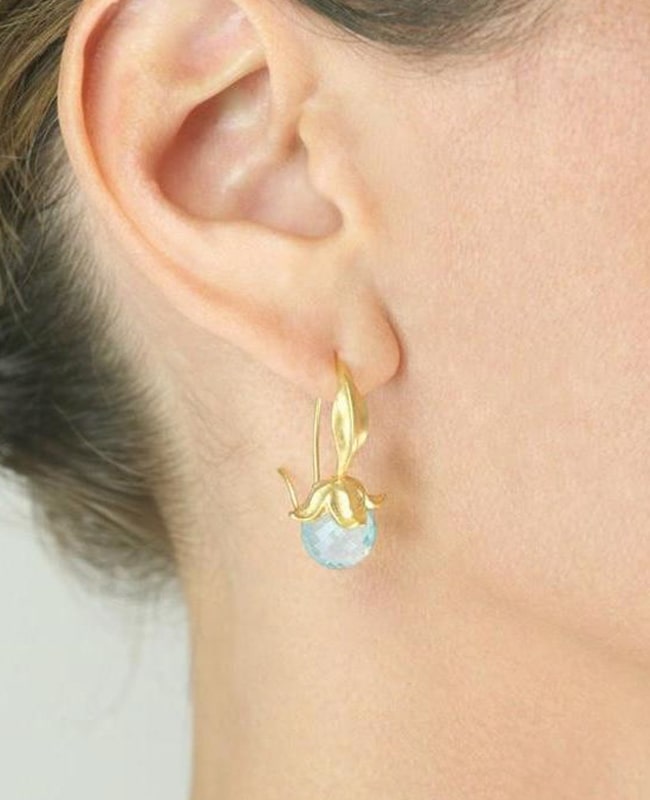 Innocent and whimsical - these earrings are as timeless as our yearning for the nostalgia of our youth.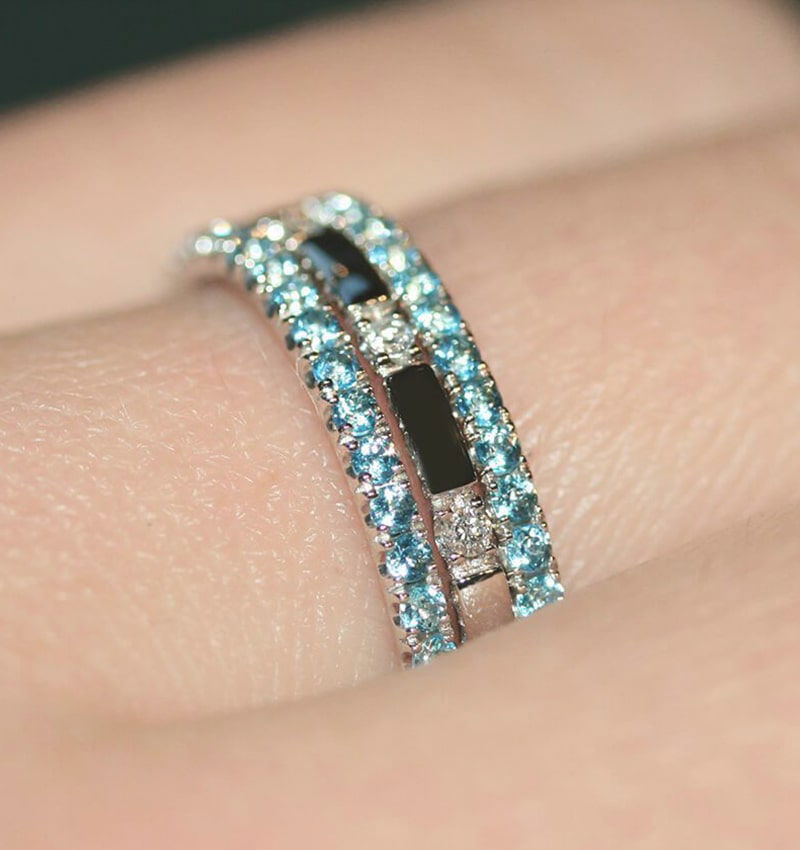 A unique 10 stone diamond ring set in 18kt white gold and surrounded by 2 fully set blue topaz eternity rings also in 18kt white gold.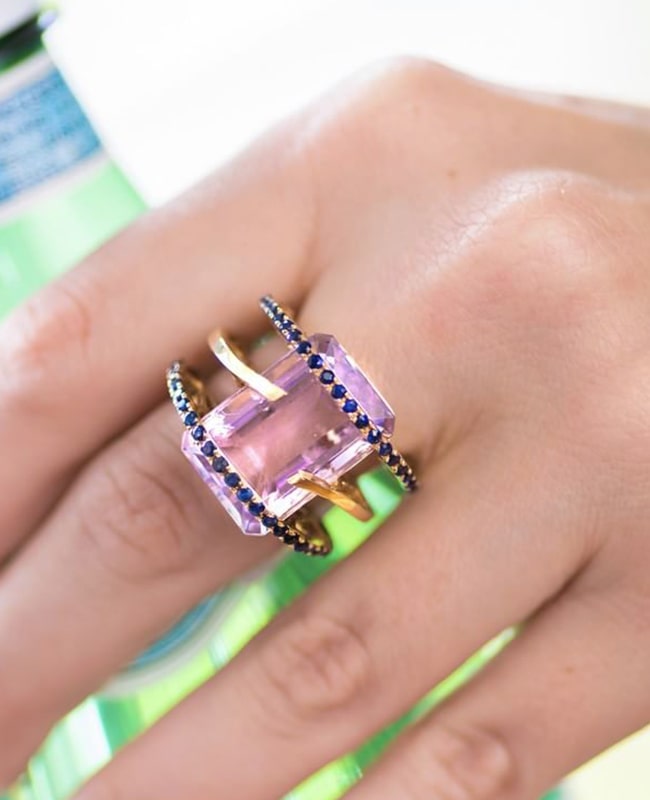 A bright pink amethyst sits on three handcrafted 18kt yellow gold bands to create this quirky, modern ring.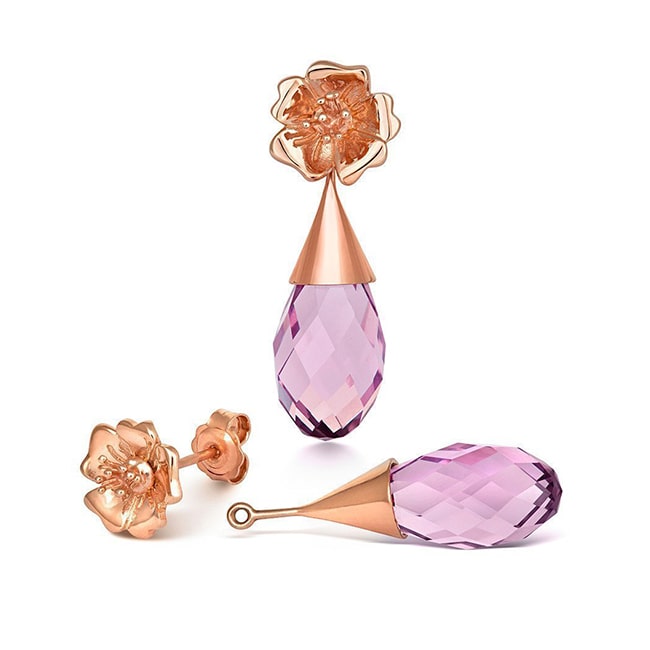 These Wild Rose Stud Earrings can be worn alone or with Adaptagem amethyst crystal drops, available in 24kt rose or yellow gold vermeil and are 100% certified Fairtrade.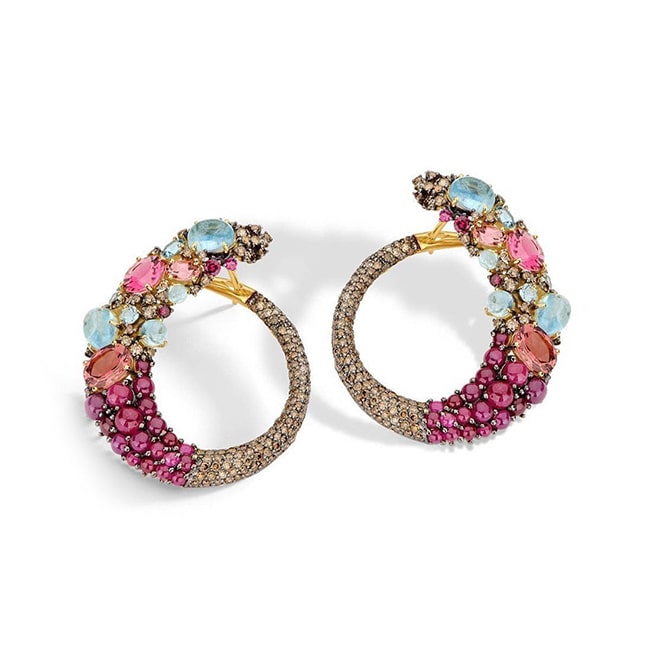 Surrounded with essences of brown diamond, Brazilian pink tourmaline, aquamarine, ruby and smoky quartz, one half of the hoop displays luscious colors whilst the other adds a subtle touch of diamonds. These earrings offer a feminine appeal for a standout look.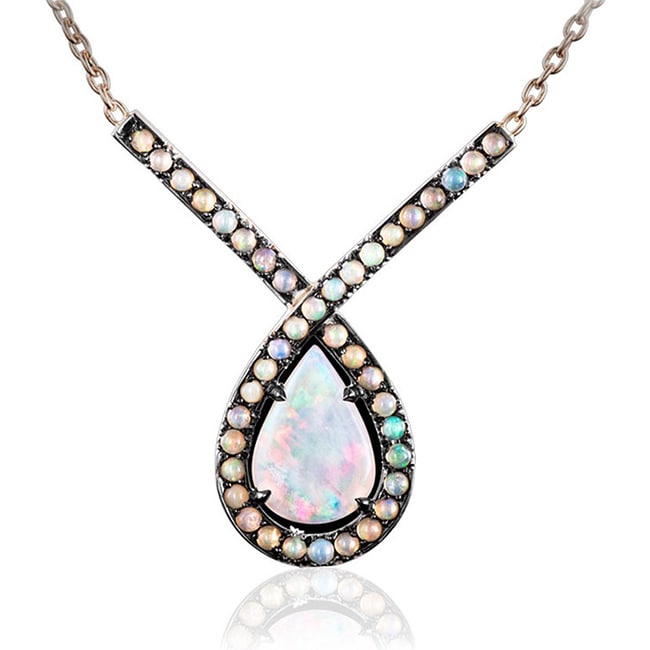 Designed by Joke Quick - a jewelry designer and master of both color and contrast. This exquisite piece set with a pear shaped Australian opal and opal cabochons.