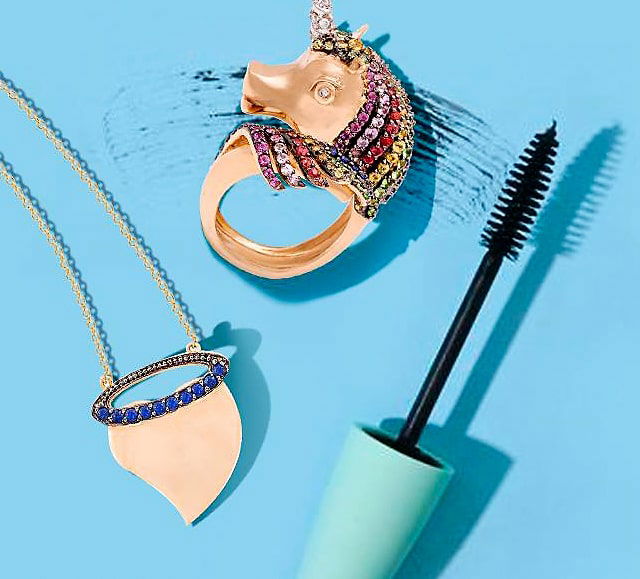 Quirky Jewelry Gifts
Who wants to be ordinary when you can be extraordinary? Quirky gifts are all the rage this Christmas, and are paving the way for a more unique and individualistic style of gifting. Show your loved one how well you know them with a jewelry item that is inspired by their love of animals, or get in touch with their humorous side with an emoji necklace. The possibilities are endless.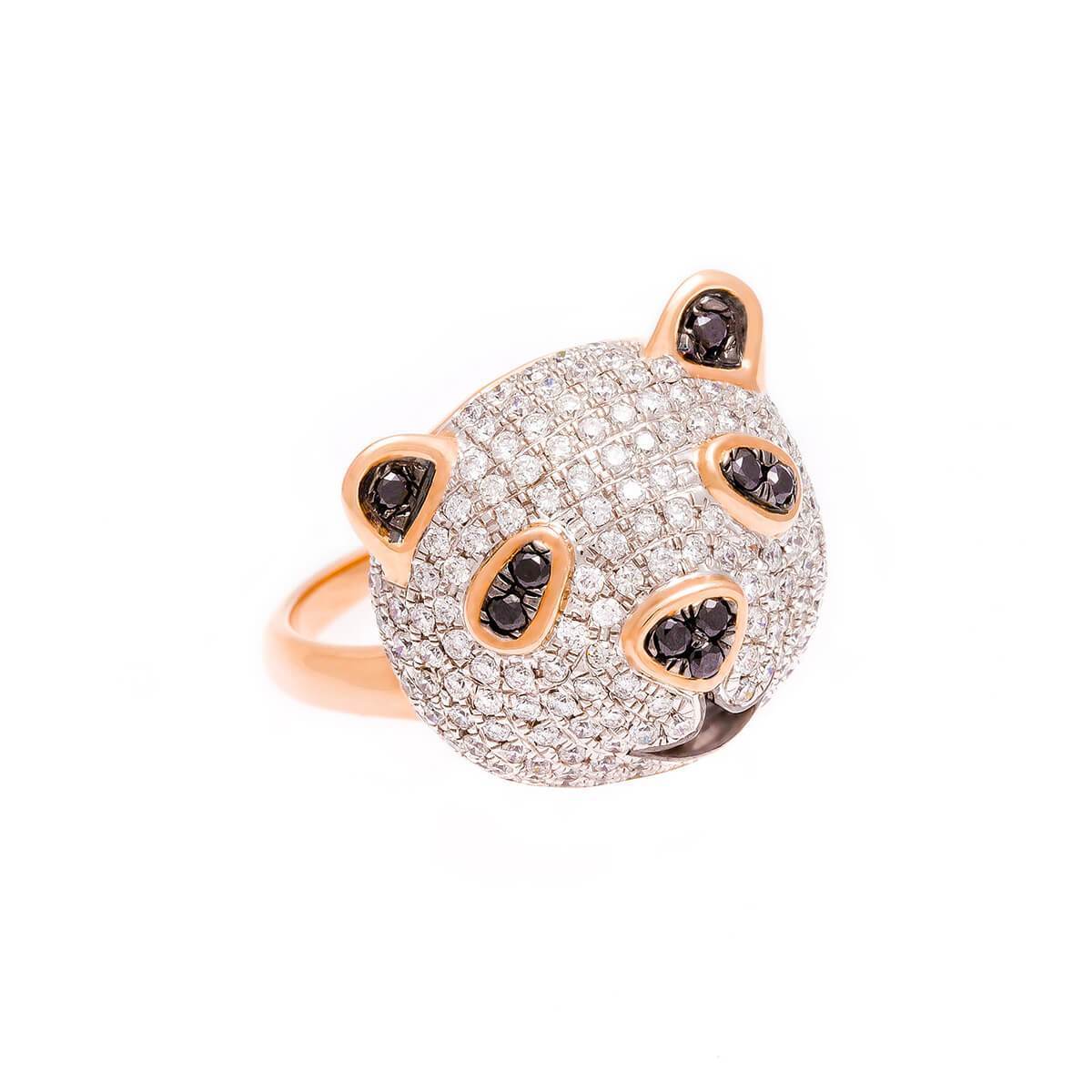 This piece is part of the Garden of Eden Collection which reflects a time of innocence and captures the moment of sin and unleashed desires. The creations featured in Garden of Eden are made of 18kt gold, and are embellished with diamonds and black diamonds. This ring is quirky, and totally amazing.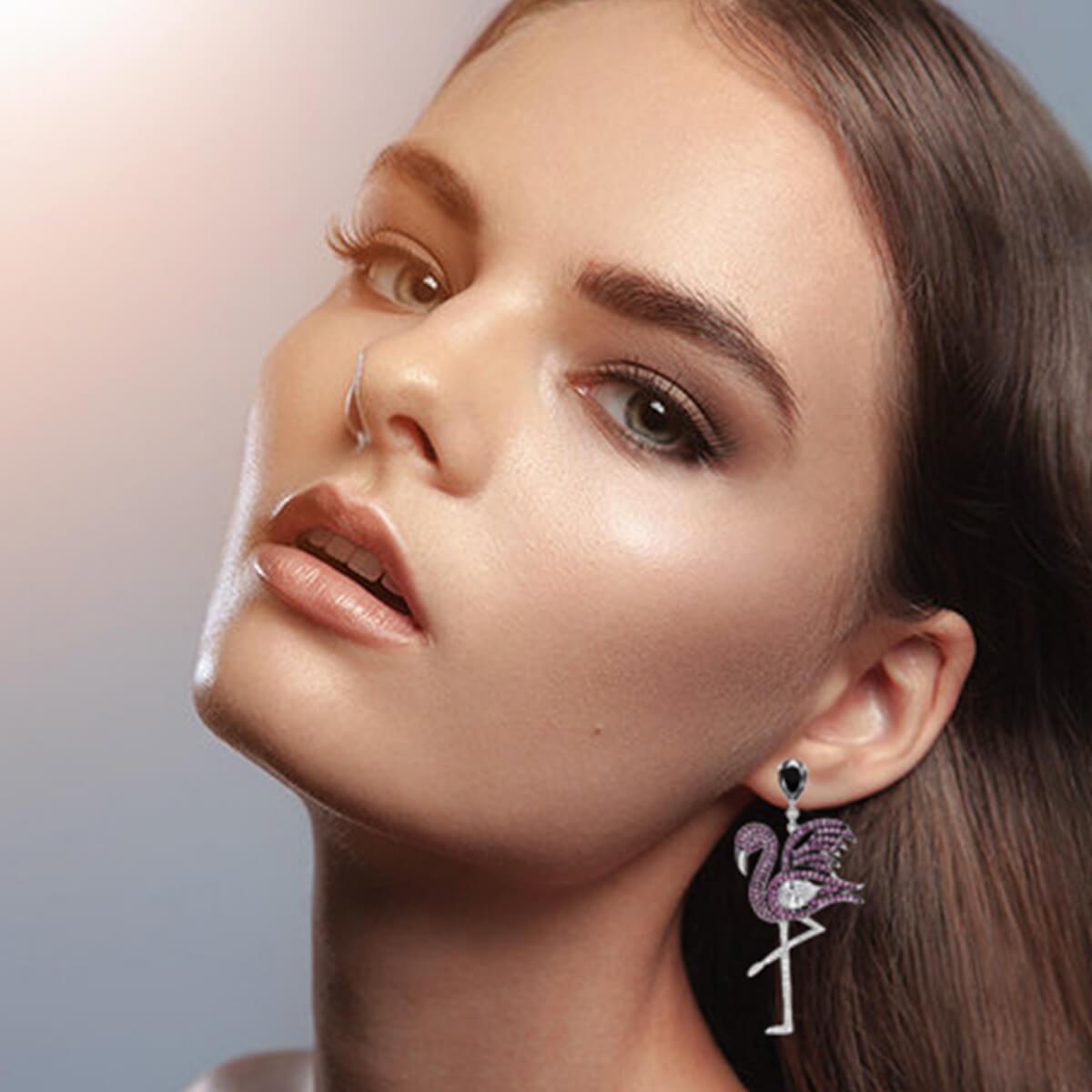 These showstopping earrings are from the new Everyday Wonders Collection for AW18. A bold pair of earrings handcrafted in a unique flamingo design can't go unnoticed. They are finished in solid 925 silver with paved lab diamonds and gorgeous colored gemstones.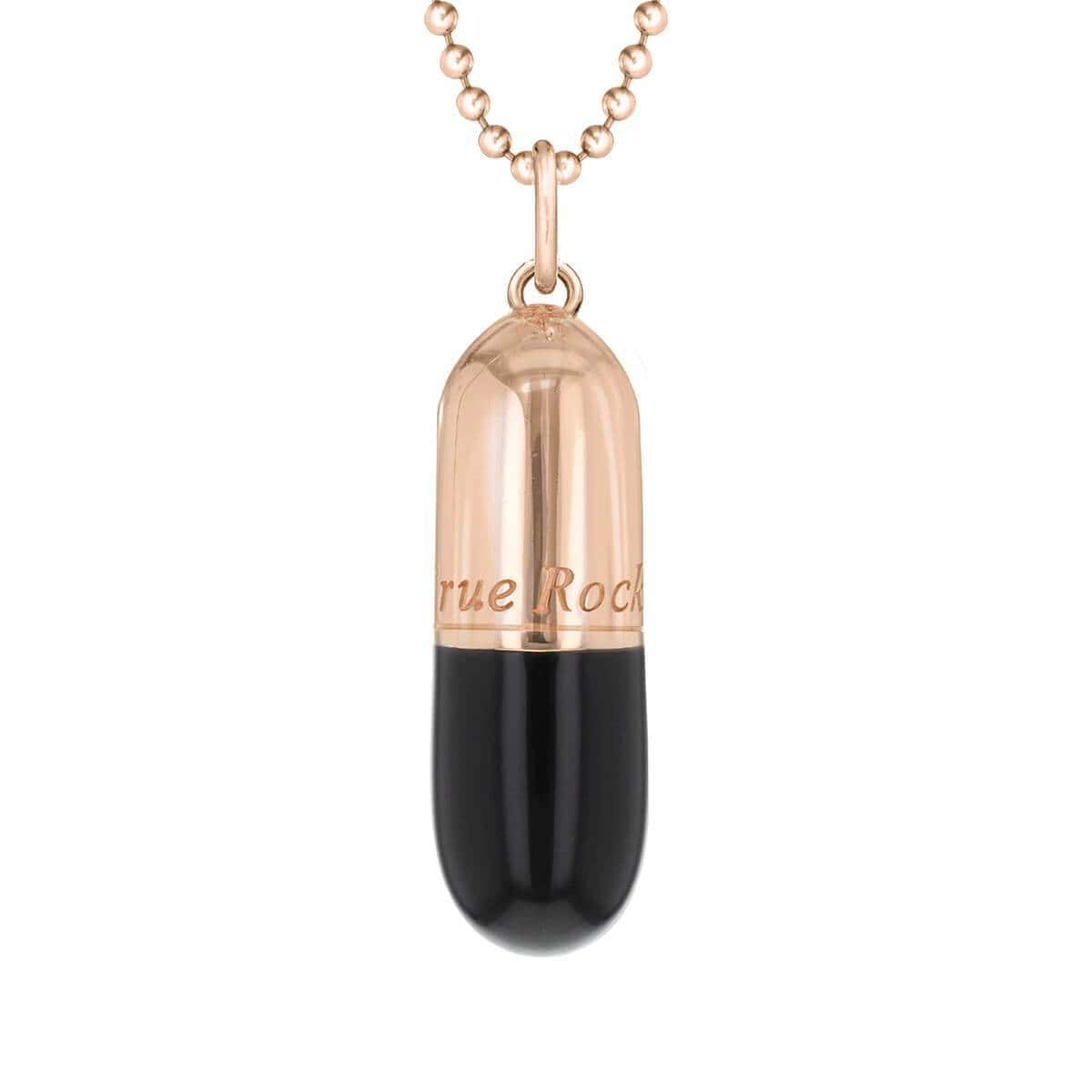 True Rocks bring a cult edge to the world of jewelry design. This is a unique jewelry brand that reflects designer Emily and Dawn's lifestyle, alongside their love of music, fashion, and art. True Rocks' innovative designs have attitude and quality in equal measure.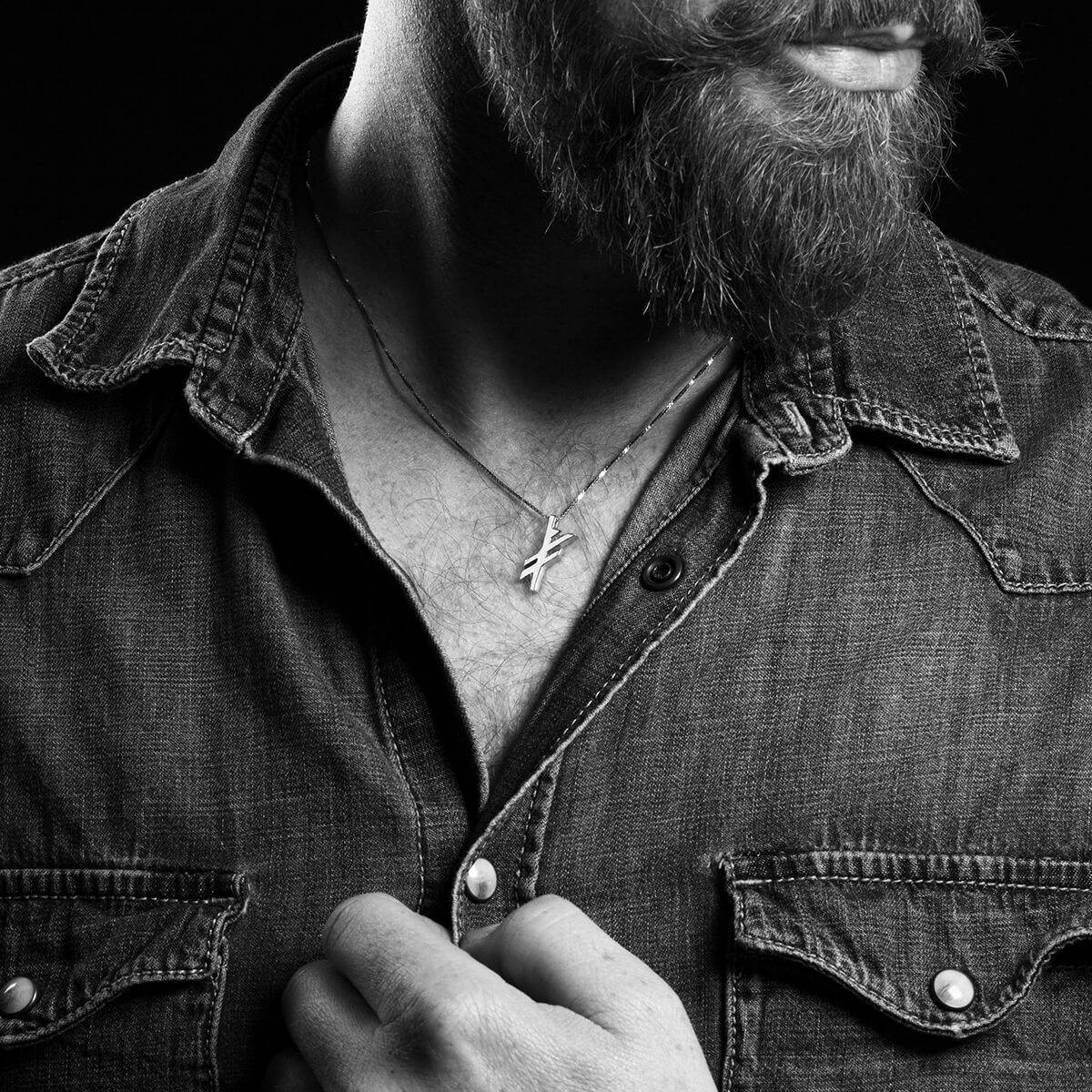 The ancient Norse believed that a bindrune could intensify the significance of a personal message and invoke its power in their lives. Alrún's stunning range of twelve original bindrune symbols fuses deep meaning with Nordic mysticism, resulting in powerful personal talismans to uplift and inspire you every day.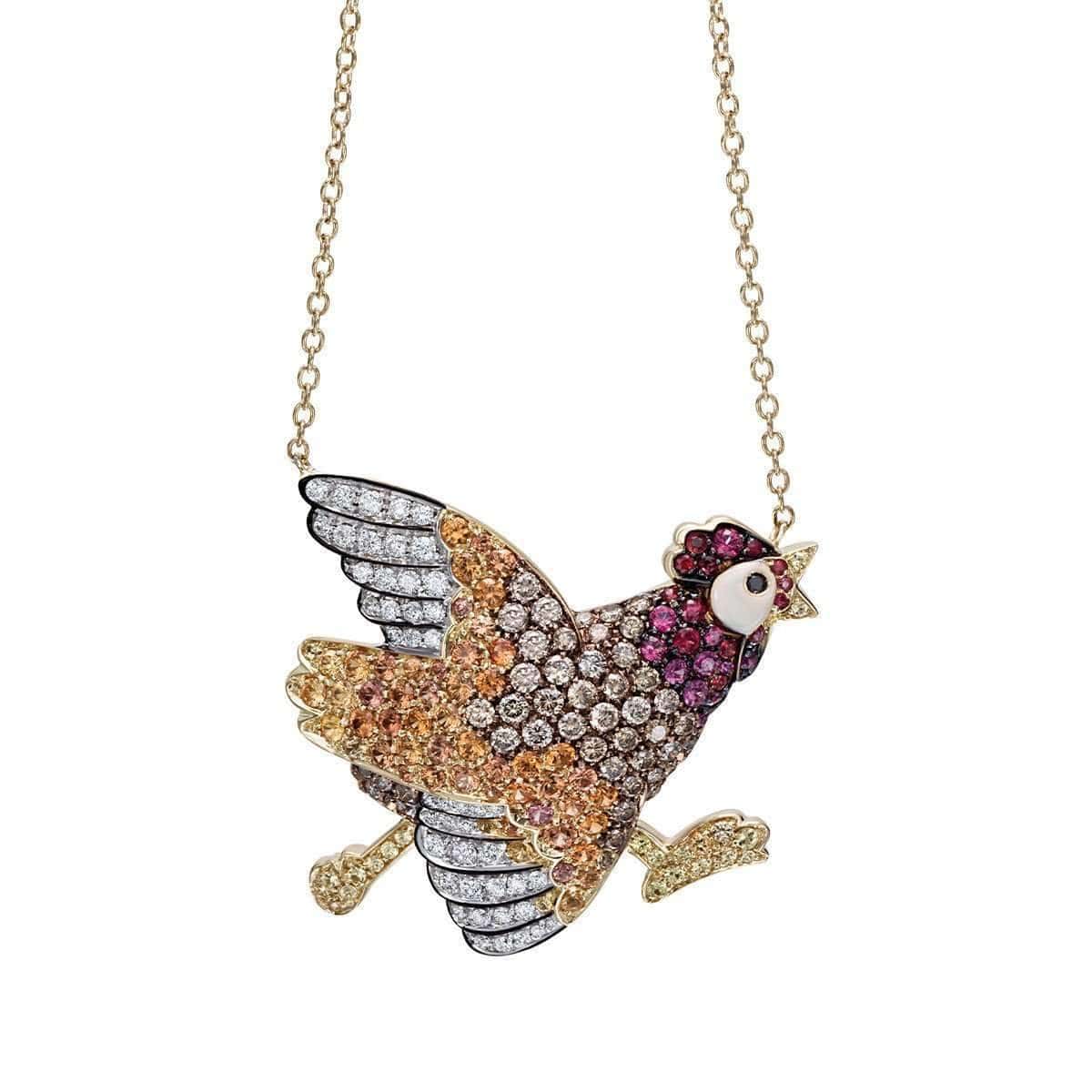 Be one cool chick in this unique, handcrafted 18kt rose gold chicken necklace set with red, orange and yellow sapphire stones. This is the perfect gift for the quirky woman in your life!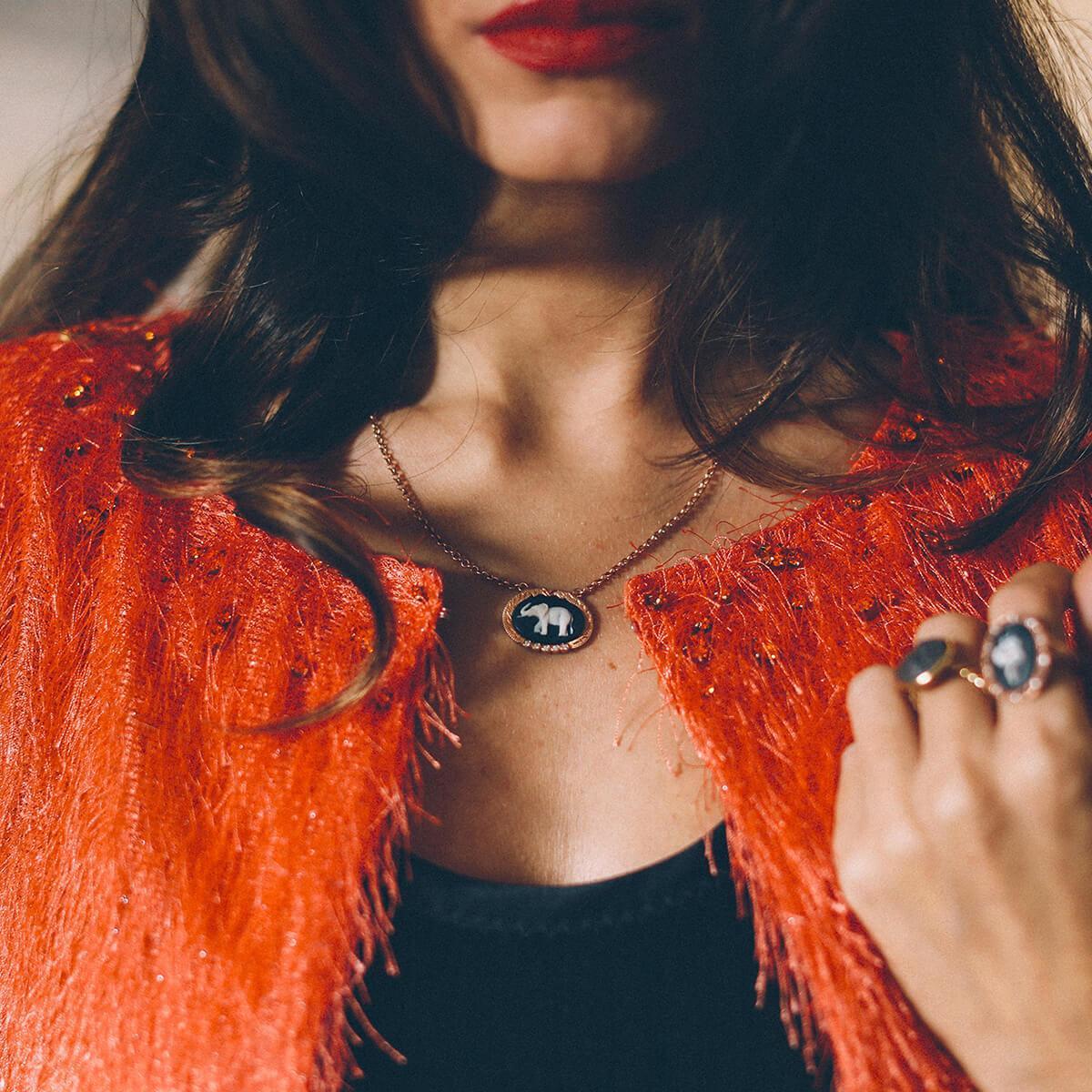 The Lucky Elephant Cameo necklace is by Vintouch, an Italian based jewelry brand known in the industry for rigorously handmade pieces that combine classic styles with clean contemporary designs. This piece is inspired by the worldwide belief that this adorable, wise and strong Animal is a powerful symbol of good luck.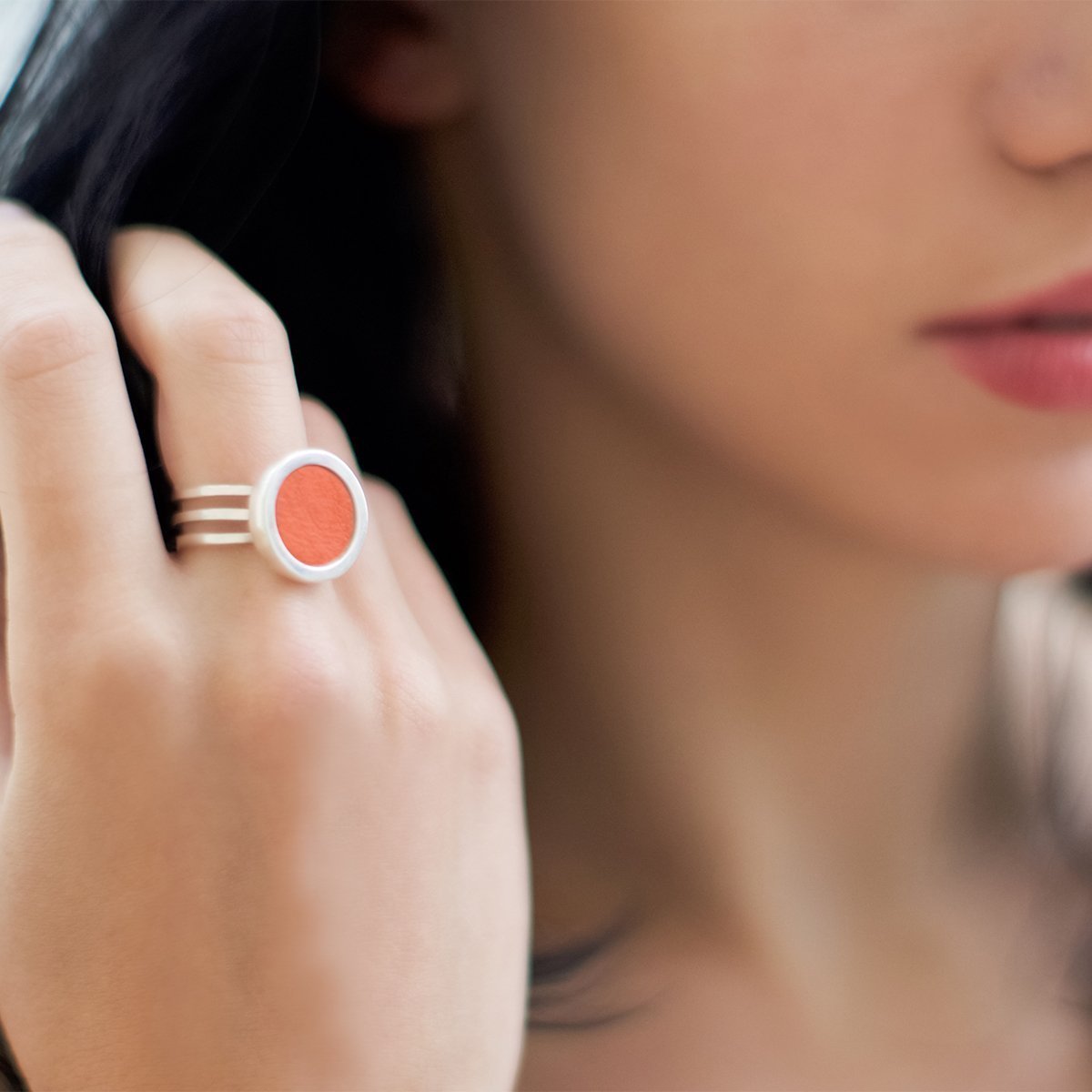 This beautiful sterling silver three-bar ring is capped with a red leather circle.
The unique and unusual combination of materials really works, and provides a vivid splash of color to any look. You certainly won't see another like it.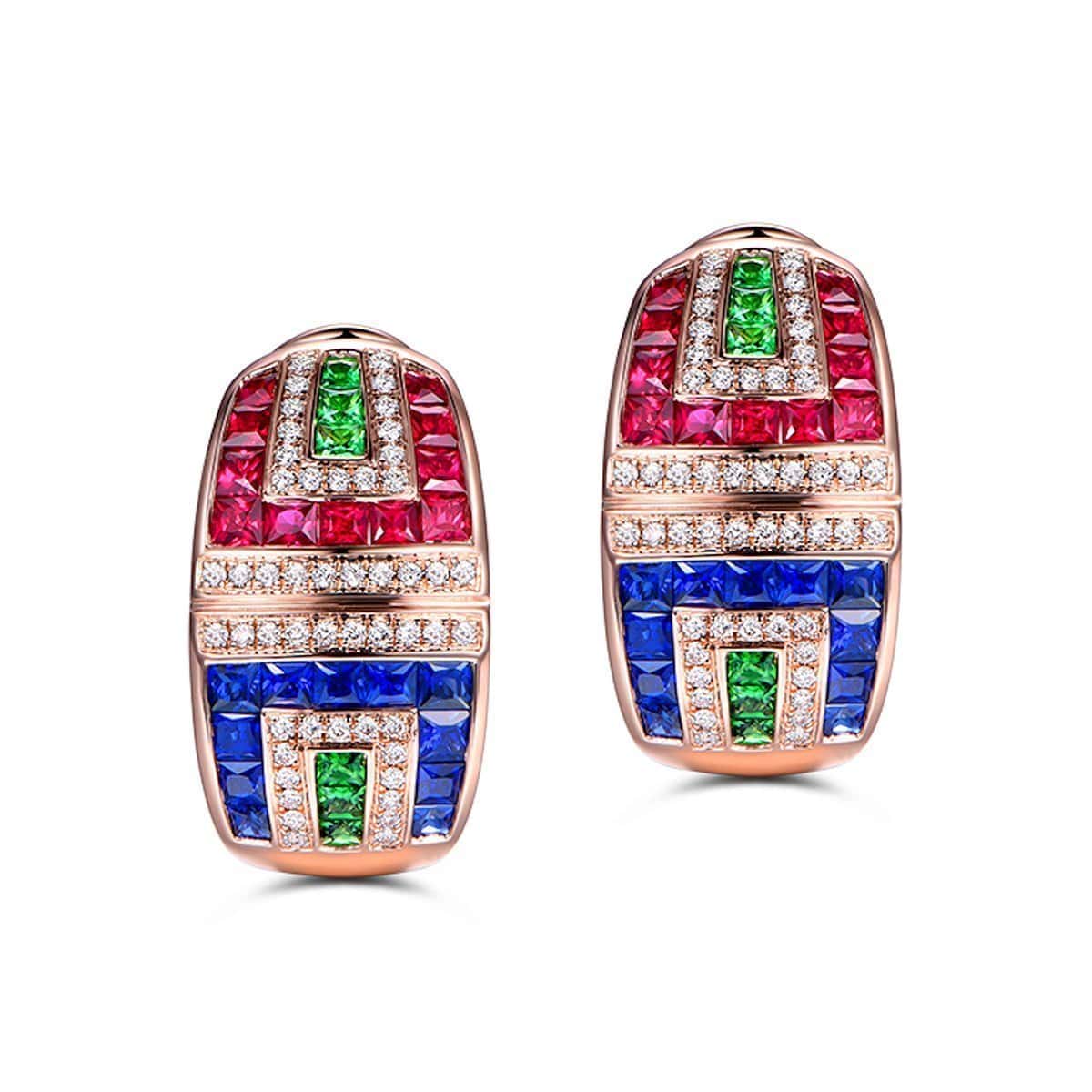 These are vibrant and alluring studs made from pigeon blood rubies, royal blue sapphires, and vivid green emeralds. They are mounted in 18kt rose gold, that has been decorated with diamonds. The piece is set using "invisible setting" which requires the most advanced setting skills. These earrings suit any occasion.